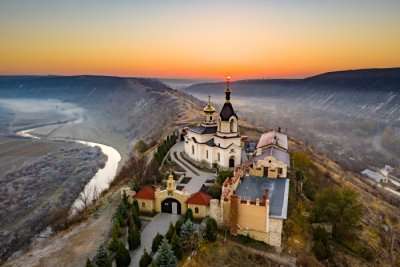 A European country, landlocked with Romania to its West and Ukraine to its East, Moldova is a must to be explored and appreciated for the history it has been a part of. This country is still not a part of the westernized rat race and holds its peaceful aura intact. It also shares quite a few similar phenomena with Romania because up until World War II, they were one. Later, in 1991, it was a part of Soviet Union and hence shares similarities with that too.
Moldova is the perfect destination for people who are seeking some genuine solitude and adventure, since it's a remote country, which is rarely visited – a stone yet to be unturned. Nevertheless, there are various places to visit in Moldova that you must experience the feel of.
Even though Moldova is not one of the countries that finds its place on people's bucket lists, it's time that Moldova is recognized as a tourist site so that more people could witness its untouched serenity. From the historical point of view, Moldova is an intriguing country.
On the other hand, it has some great monasteries and quite a few flora and fauna reserves. It offers picturesque views and a variety of landscapes which include river and valleys alike. Considering the wine produced here, it can be said that Moldova is one of the greatest producers of wine in Europe.
15 Top Places To Visit In Moldova
When exploring this historically rich country, it is important to make a visit to the most prominent spots. For your convenience, we have listed some of the famous places to visit in Moldova. Have a look!
Tipova Monastery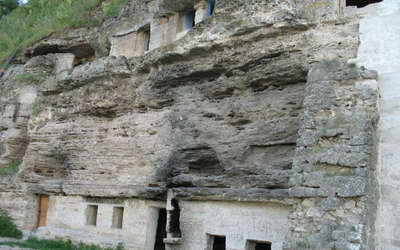 Dug out from beneath the rocks, by the banks of the Dniester River, the monastery is comprised of three major complexes. It is located in a remote part of Moldova, but that only adds to the beauty of it. The three complexes are Church of the Feast of the Holy Cross, Church of St. Nicholas and Horodiste.
Approximately twenty monks have taken shelter in the caves of this monastery, even though each cave can accommodate up to a seven hundred monks. A hike through the path past the caves would take you to an unnamed but lovely waterfall.
Europe Holiday Packages On TravelTriangle
Explore the most beautiful places to visit in Europe, from Paris to the Venice canals and from the Greek islands to the Swiss alps. Book customized packages by expert agents on TravelTriangle. Inclusive of airport transfers, cab, resort, sightseeing and meals. Best holiday experience Guaranteed. Book Now
Magnificent Switzerland Holiday 6D/5N Package @ Rs 69,999
Plan your trip today!
Book Now
Magnificent Europe Tour 7D/6N Package @ Rs 70,975
Get quotes from multiple travel experts.
Book Now
France & Switzerland Tour Package 8D/7N @ Rs 90,000
Compare & customize quotes before booking.
Book Now
Scintillating Spain & Portugal Tour 11D/10N @ Rs 101,150
Have Questions? Talk to our travel experts today.
Book Now
6 Country Europe Tour Package 12D/11N @ Rs 118,650
Best prices guaranteed. EMI option available.
Book Now
See more at TRAVELTRIANGLE.COM
Visit Website
< >
Chisinau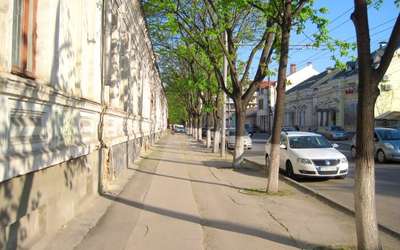 This is apparently Moldova's biggest city which also serves as its capital. This is a city where you can spend quality time in a great number of nightclubs, spas, art galleries, restaurants, and casinos. There is an Orange Pyramid at the World War II memorial here that might fascinate you.
You can also discover some of the best art that Moldova has to offer in the art market. Among all the places you can visit in the city, you could also explore the Nativity Cathedral or the Pushkin Park.
Must Read: 10 Must Things To Do In Luxembourg And Explore The Best Of This Medieval European City!
Cricova Winery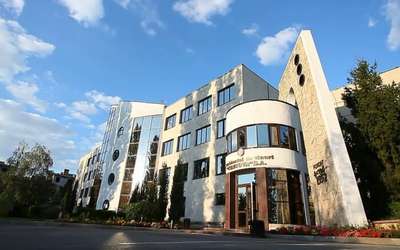 During the 15 century, limestone was dug out to build Chisinau and what was done beneath the hollow underground space later turned out to be World's second largest underground winery. An extensive tunnel system was installed underground, beneath 120 kilometers of complex roadways.
The Cricova Winery is just at a 30 minutes distance from Chisinau.Inclusive of underground tasting rooms, warehouses and guided tours, you could witness 1.25 million bottles of wine altogether. It is highly recommended you bring a bottle or two home since the wonderful "wine city" has been progressing lately.
Orheiul Vechi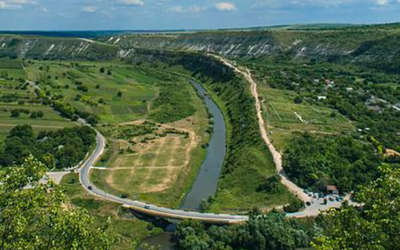 Taking you back some two thousand years ago, this archaeological complex, overlooks the Raut River and holds immense historical and cultural significance. Because of the vastness of the historical events witnessed by the Old Orhei, a museum has been put together to provide information to the visitors.
Some major events that were witnessed by this mighty place were the Tatar and Mongol invasions that date back to the 1th century BC and the Golden Horde's occupation in the 14th century BC. The natural beauty here is stunning and features caves, ruins, monasteries, baths, and fortifications which are as old as the Dacian tribe, which, to be precise, would be two thousand years.
Suggested Read: 14 Popular Denmark Festivals To Make You Feel Warmly Welcomed To Europe
Saharna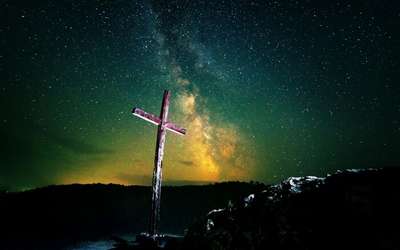 A spiritual abode resting in the laps of Mother Nature is always hard to resist. And hence, this small village Saharna, which has preserved Holy Trinity Monastery, is one you should not miss out on. It is believed that Virgin Mary's foot imprints are embedded on one of the rocks there and that makes Saharna a pilgrimage for numerous Moldovans.
22 serene waterfalls make their way after parting from the River Saharna, Gipsy Hole being the most popular. Hike through the Saharna dor for some spectacular views and an absolute peaceful state of mind.
Manastirea Curchi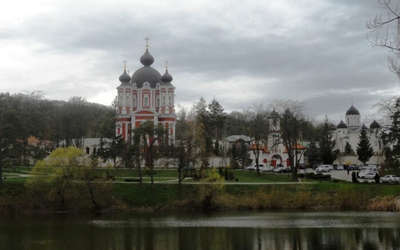 Another monastery in Moldova but the most beautiful one! It comes as a mild shock to some that the monastery was a psychiatric hospital during the Soviet Era. Built near the end of the nineteenth century, it comprises five churches, several abbeys, monk cells, and a refectory.After you are done admiring the Bessarabia Architectural Style, a peaceful stroll through the orchards would add to your solitude.
Suggested Read: 14 Places To Visit In Czechia On Your Europe Backpacking Trip
Gagauzia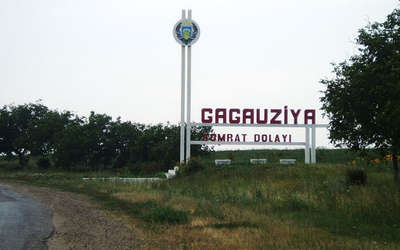 This is one of the most interesting places, considering the history. Even though most people residing in the three towns and twenty-seven villages are Christian, the heritage and culture resemble that of Turkey's.It gets further astonishing when you find out that Muslim Refugees are their ancestors.
They were allowed to take shelter in this area only if they would convert. The Comrat Regional History Museum located here puts the daily life here at exhibition so the curiosity of the visitors can be satiated.
Suggested Read: 8 Day Trips From Monaco To Make The Most Out Of A Trip To Europe
Padurea Domneasca Natural Reservation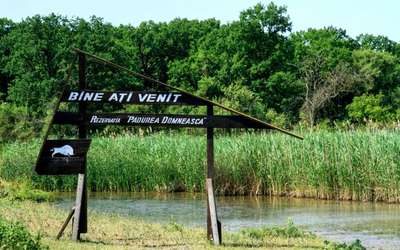 The oldest oak here is about 500 years old but it is intriguing that the natural reserve was found in the year 1993. Located in Glodeni, this is the largest natural reserve of Moldova. You could actually look at herons in their nests besides the river, among several other bird species.
What remains a mystery till date is the formation of this landscape of rolling knolls, famously known as, "One Hundred Hills".
Suggested Read: 8 Day Trips From Monaco To Make The Most Out Of A Trip To Europe
Codru National Reservation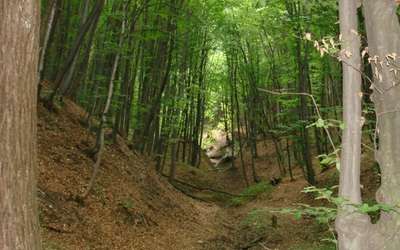 Resting in the centre of Moldova, this oldest reserve in the country is home to over a 1000 duly protected plant species, 145 bird species and almost fifty mammal species, accompanied by around 6 species of reptiles.
The reserve also holds on its grounds a Natural History Museum. Valleys and ravines comprise most of the reserve and hence the views are breathtakingly beautiful.
Suggested Read: 11 Fascinating Things To Do In Slovenia On Your Trip To Europe
Taul Park and Pommer Manor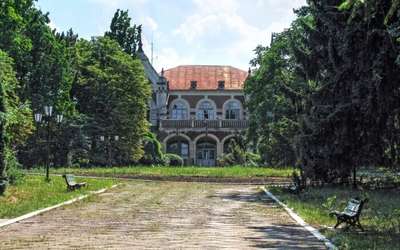 This is a place in Taul Village where you could witness a forest, a lavish park, and a manor house of Ivan Pommer, a testament to Moldova's landscape architecture at the same venue. Characterizing various geographical areas, around 150 trees from different groups have been planted here. Not to forget, it is the largest park in Moldova.
Suggested Read: 10 Villas In Malta For A Luxurious European Vacation Amid The Beach Scenery
Capriana Monastery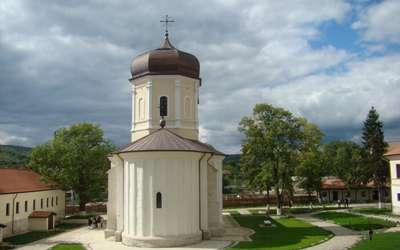 Home to the largest convent library, the Caprina Monastery was completely built in the fifteenth century. Located amidst lush green forests, it used to house the Moldovan bishop and one of the first Moldovan poets, Chiprian.Since it is one of the oldest monasteries of the country, it offers some great insights into the country's culture. Alexander the Good founded the monastery during the fifteenth century.
Soroca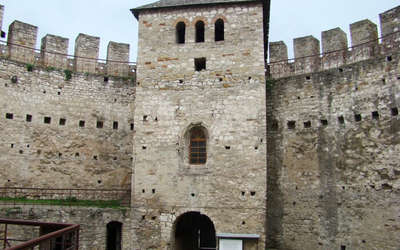 Located closer to the Ukraine border, the city overlooks the breathtakingly beautiful Dniester River. A perfect representation of medieval-style architecture, the Soroca fortress is one of the best Moldova tourist attractions and worth exploring.
This place has been of great historical importance. Armies very well defended the country from this location during wars and sieges. Soroca is the unofficial capital of Roma.
Suggested Read: 11 Fascinating Things To Do In Slovenia On Your Trip To Europe
Kvint Factory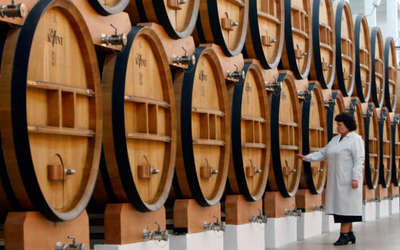 When in Moldova, you would definitely want to purchase a bottle of Europe's best cognac and that can happen at the entrance gate to the Kvint factory. The best quality cognacs are being produced here since 1897.
Moreover, Kvint is considered a national symbol by the locals. A daily tasting tour can be arranged at Kvint factory, which roughly produces ten million liters of cognac, annually.
Transnistria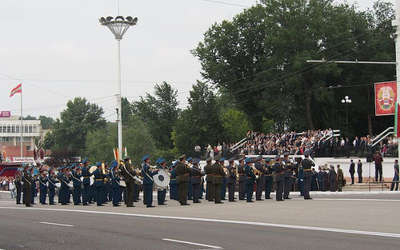 On the River Dniester is a narrow strip of land that makes for one of the most unusual places in Eastern Europe. This republic has a world of its own, since it isn't an independent republic officially but only in the eyes of its own citizens and the government even.
The citizens of Transnistria like to believe that their independence was won during a Civil War in 1992. The unofficial capital of Transnistria, Tiraspol is one of the oddest looking places you will ever witness, not just in Moldova but all over.
Transdniestr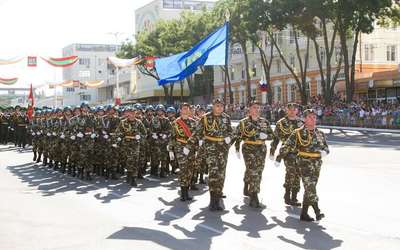 An independent republic, Transdniestr is the oldest place in Europe located on a narrow strip on the land by the Dniestr River. If you are looking for more places to visit in Moldova Romania. It is a republic with its own currency, police force, and borders so this is an opportunity to discover an entirely new place on your trip to Romania. When you step foot in Romania, you will find that it is one of the strangest places on the Europe continent.
Further Read: 10 Mountains In Europe That Will Put To Test The Adrenaline Junkie In You
A great advantage of visiting Moldova is that since it hasn't yet been encircled on the maps of many tourists yet, it is a less crowded country and until it fills with people, one might visit and enjoy the peace and beauty while on a vacation in Europe. Solitude resides in Moldova's air. One might call it the calm after ages of storms while exploring the places to visit in Moldova, as the country has been through a journey which is worth hearing about.