Spain is a bright, vibrant and exciting place to visit. Steeped in culture and with a wealth of history to discover Spain is the perfect destination for a European vacation. I've compiled a list of the top cities in Spain that you must visit.
Top 10 Cities You Must Visit in Spain
Whether you are looking to explore on a slow and steadyfull immersion excursion.
Or whether you just have 10 days in Spain there are a whole host of places to explore.
Diverse and dynamic each Spanish city has its own unique pace of life, own traditions and festivities.
The most popular destinations that spring to mind when planning a trip to Spain are of course the capital city of Madrid and secondly Barcelona.
Madrid and Barcelona are simply the tips of the iceberg when it comes to exploring Spain's wondrous cityscapes and urban environments.
Off-the-Beaten-Track Spain
Lesser known cities like Toledo and Donostia are a little off the beaten track for most travellers.
Major Cities in Spain to Visit
You can travel cheaply and easily throughout Spain using train travel alone. What's more, it is possible to book your train tickets online before you even leave home.
For those who like to be super organised, they can have their trip ready and in place months before they even land in Spain!
Here are our 10 must-visit cities in Spain. How many will visit?
1. Madrid
The Spanish capital city of Madrid is a great destination for a European vacation or a short weekend mini-break.
Madrid is elegant and classy with ornate architecture and perfectly manicured gardens and parks to match.
For lovers of fine art, Madrid is a must.
Home to The Prado which is filled with spectacular works that date back to the 12th Century it is easy to see why art fanatics from across the globe flock to Madrid to get their cultural fix.
Book Your Days Tours of Madrid
The Buen Retiro Park is a popular destination for tourists and locals alike.
With lavish water fountains and expansive greenery, the park is a great place to escape Madrid's busy and bustling city centre.
2. Barcelona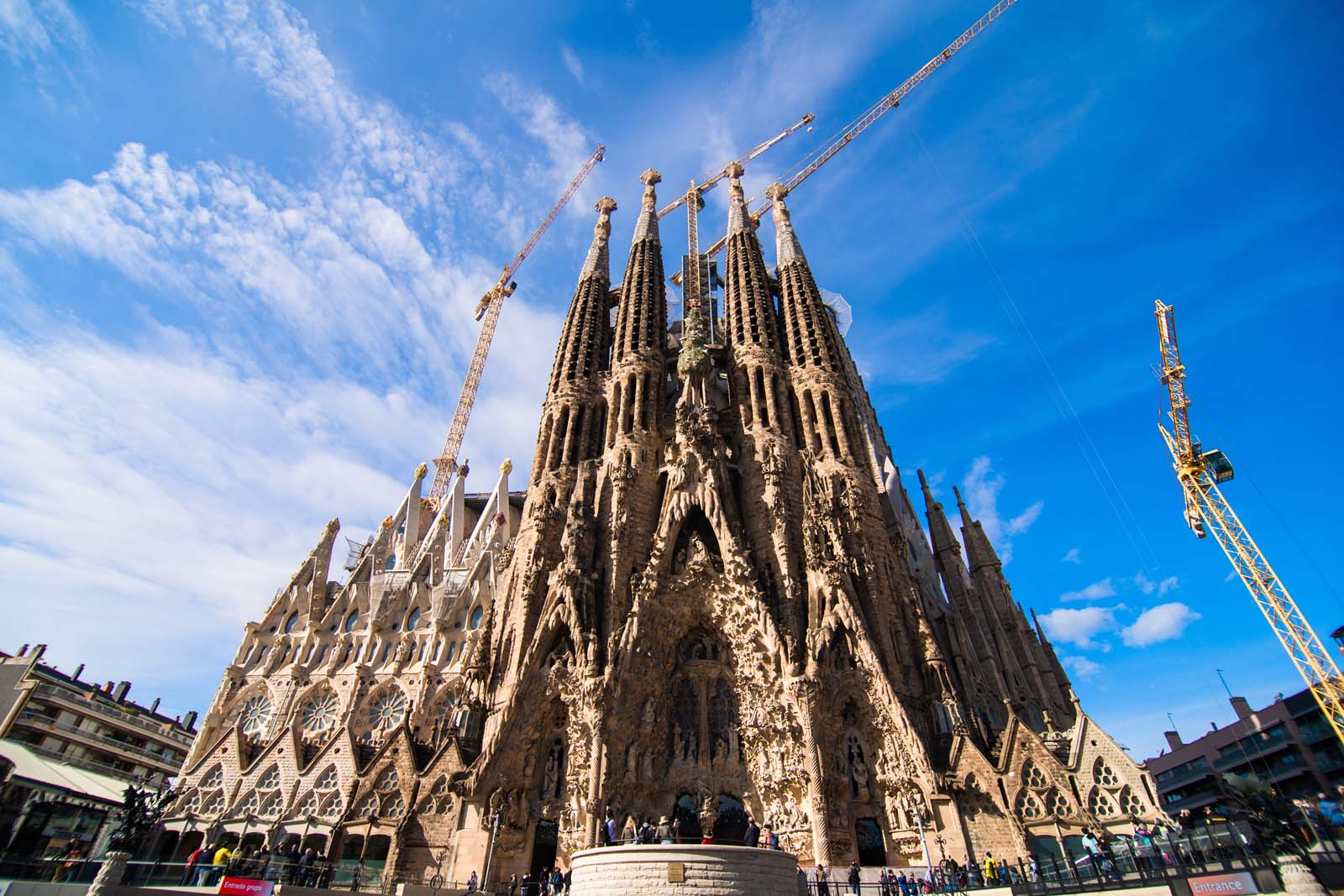 La Sagrada Familia
Barcelona is Spain's second largest city.
Found in the Catalunya region of Spain, Barcelona offers the perfect mix of culture and history within a modern cosmopolitan metropolis.
Bright, colourful and memorable Barcelona is beyond photogenic and provides picture perfect city vistas wherever you turn!
Home to the famous Barcelona FC the city sees football fans head to Camp Nou to watch the Barça boys work their magic on the field.
Book Days Tours in Barcelona
The nightlife in Barcelona is fantastic and don't forget the works of Gaudi.
Bars and clubs line the streets and music is played until the early hours.
Head to Barcelona if you want a party, for sure!
3. Seville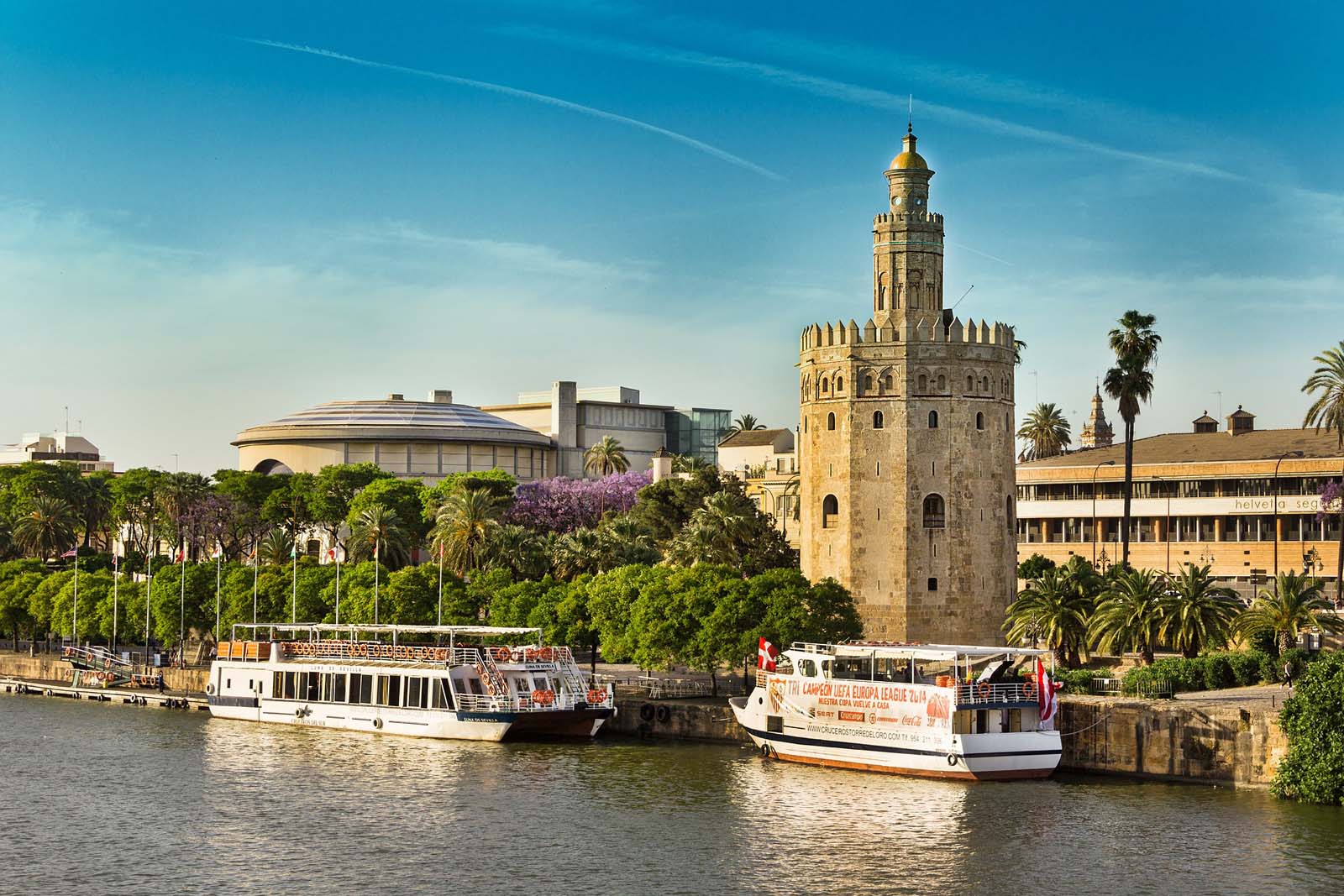 Seville, Spain
Seville is Spain's third largest city and the capital of the Andalusia region.
It is widely regarded as the home of classic flamenco dancing and has become world famous for it.
If you want to learn this traditional dance or watch the professionals perform, head to the Triana neighbourhood and watch the story unfold!
Day Tours in Seville
Other key sights and attractions in Seville include the Alcázar Castle complex and Seville's Gothic cathedral.
The Alcázar Castle complex was constructed within the Moorish Almohad dynasty and has an interesting history.
Another must visit place in Seville is the 18th-century bullring named the Plaza de Toros de la Maestranza where for hundreds of years man has fought beast in the ultimate test of strength and bravery.
4. Bilbao
Home to just 350,000 people Bilbao is often missed when on a whistle-stop tour of Spain which is a shame as this small port city tucked away in Northern Spain is a great vacation location.
This industrial city is encompassed by green mountains and rugged countryside.
Book Your Tour in Bilbao
Bilbao is the capital of the Basque Country in Spain and incorporates some traditional Spanish architecture with towering skyscrapers in the downtown area too.
The Guggenheim Museum is Bilbao's most visited attraction, built in 1997 by Frank Gehry. The museum is home to contemporary works within its modern, undulating titanium building.
---
Getting Around Spain
Car rentals
Travellers who wish to explore as much of Spain as they possibly can, may want to hire a car for the duration of their stay.
Provided you are over the age of 21 and have a driving license then hiring a car is hassle-free and can work out cheaper than train travel in the long run.
If you chose to hire a car, it can easily be arranged for the hire company to bring your car to the airport to meet you so you can hit the ground running…or rather, driving!
Remember to check whether your car needs diesel or petrol or else you'll have a nightmare on your hands!
Bus Travel
Bus travel is also a great option in Spain.
For example, a bus from Madrid to Granada takes just four short hours and runs two or three times daily, more frequently in the high season.
Buses are cheap and cheerful and a nice way to see the Spanish countryside sprawl away from outside your window. Rest assured, buses in Spain do take breaks for food and toilet stops. No need to strategically dehydrate for your long journey here!
Spain is an vivid and welcoming place filled with passionate and caring people who are only too happy to accommodate tourists and travellers.
Learning a little of the language can get you a long way and even if you make mistakes the Spanish always appreciate the effort.
---
5. Valencia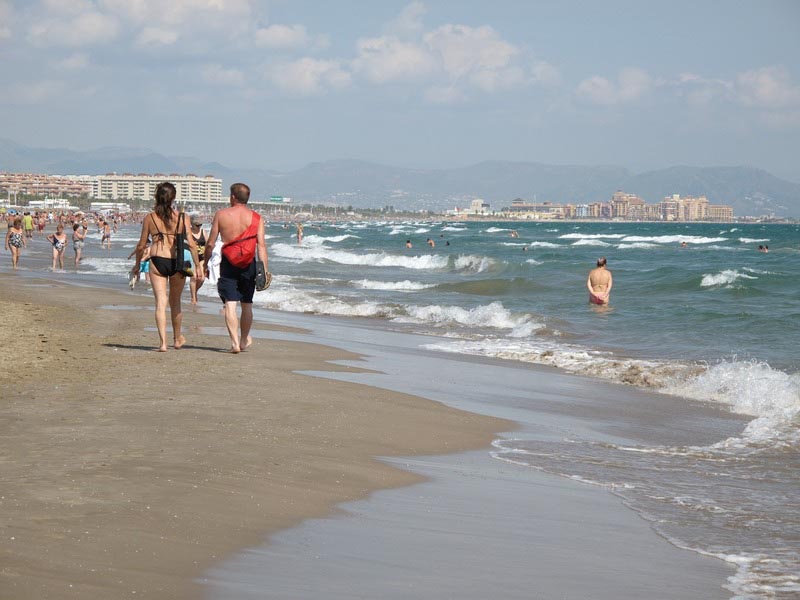 Valencia for Beaches
Valencia is home to the Mediterranean side of Spain. This vibrant city is home to an abundance of culture and art.
It has its own International airport that flies to other European destinations and domestic flights too.
Valencia is considered the City of Arts and Sciences and is home to some impressive and futuristic buildings like the oceanarium and planetarium and the interactive museum.
Day Tours in Valencia
As it is located on the coast Valencia boasts some beautiful beaches.
During the summer months these coastal patches fill with tourists but with warm weather running long into the autumn months Valencia can be enjoyed year round.
6. Granada
If you're looking for a more sedate but still very authentic Spanish experience look no further than Granada.
This laid back city boasts breathtaking views of the Alhambra and the Sierra Nevada mountains.
Take a day trip from the city and ramble through the foothills of the Sierra Nevada mountains and breathe in some fresh clean air.
Head back to the city for a late afternoon snooze before heading out on the town!
The BoogaClub is a great night time destination with wild parties and live music every night of the week!
Get your dancing shoes on in Granada!
7. Salamanca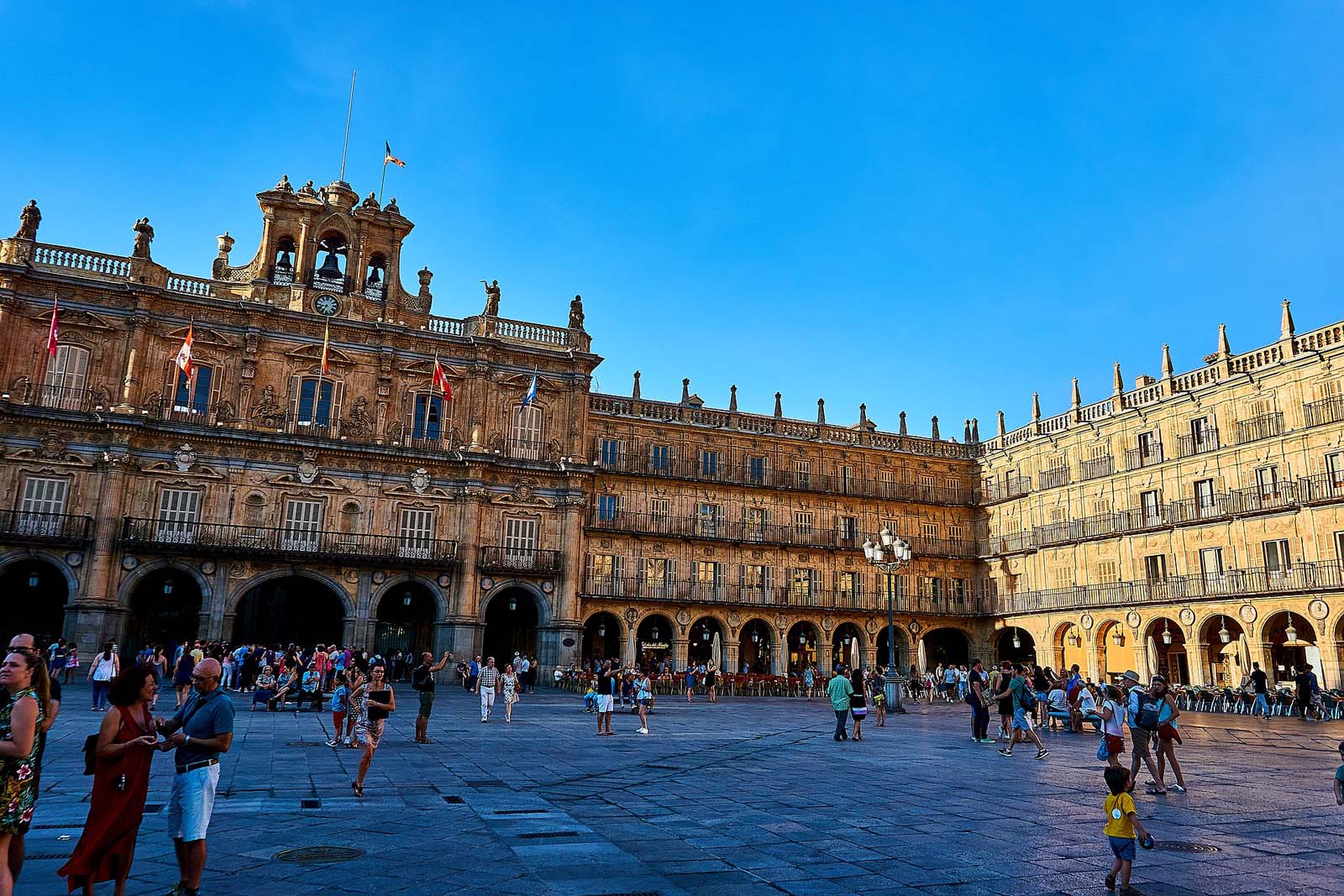 The Old City of Salamanca was granted UNESCO World Heritage Site status in 1988. Found in northwestern Spain, Salamanca is part of the Castile and León region.
Tours in Salamanca
Home to many international students Salamanca has a great vibe that instantly makes you feel at ease.
Many people chose to visit the Case de las Conchas and the Plaza Mayor.
The New Cathedral of Salamanca is a must visit!
8. Toledo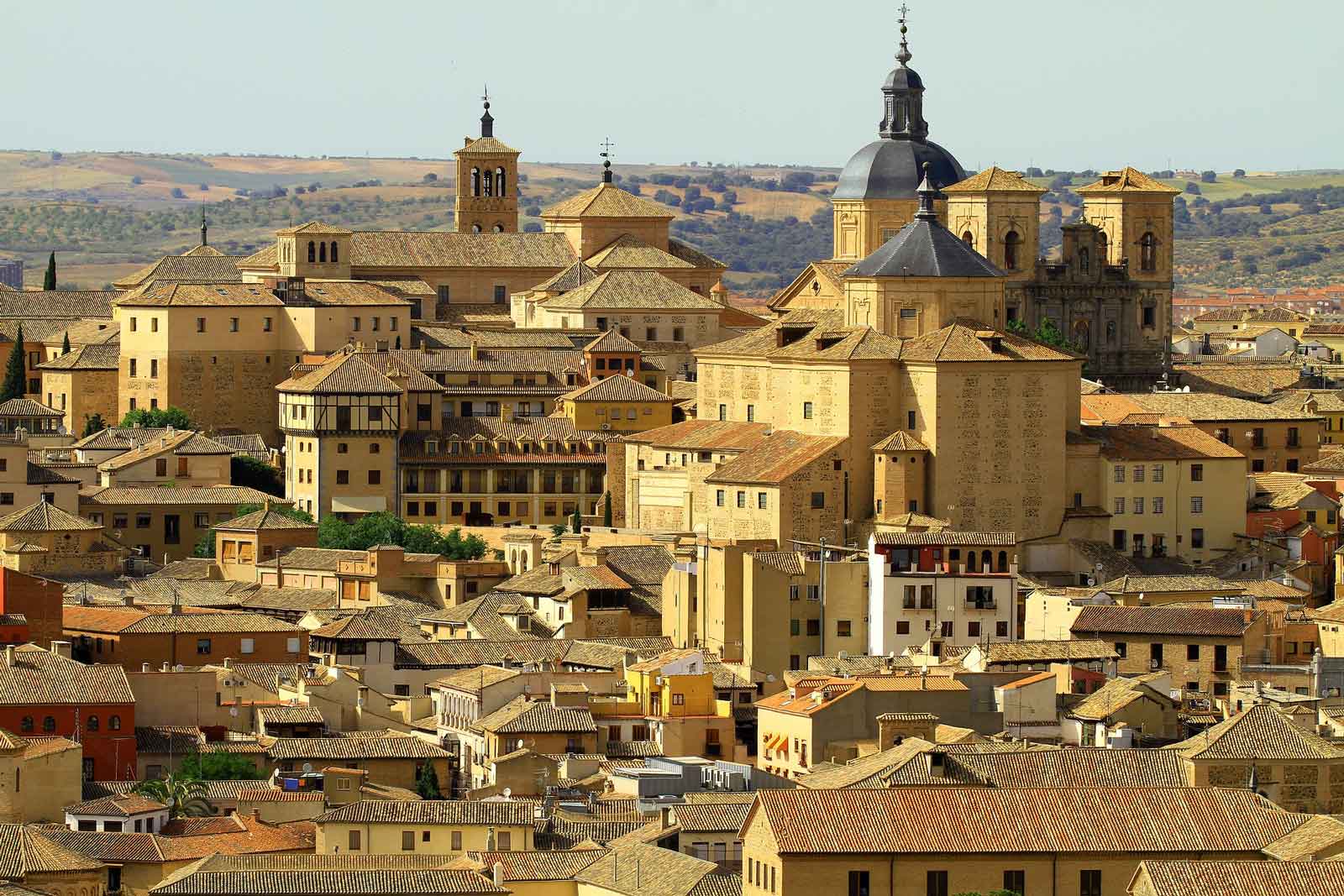 As we mentioned before, big and beautiful Barcelona and Madrid may take the limelight but smaller cities like Toledo are well worth a visit too. This ancient city is located high on a hill looking over the plains of the Castilla-La Mancha in the heart of Spain itself.
Toledo is a walled city with a rich and varied past; home to monuments and statues for Arab, Jewish and Christian communities. Toledo has a lot to explore.
Toledo Tours
Must visit places in Toledo include the Sol Gate as well as the Moorish Bisagra Gate.
The Sol Gate can be found in the old quarter, close to the buzzing Plaza de Zocodover.
9. Malaga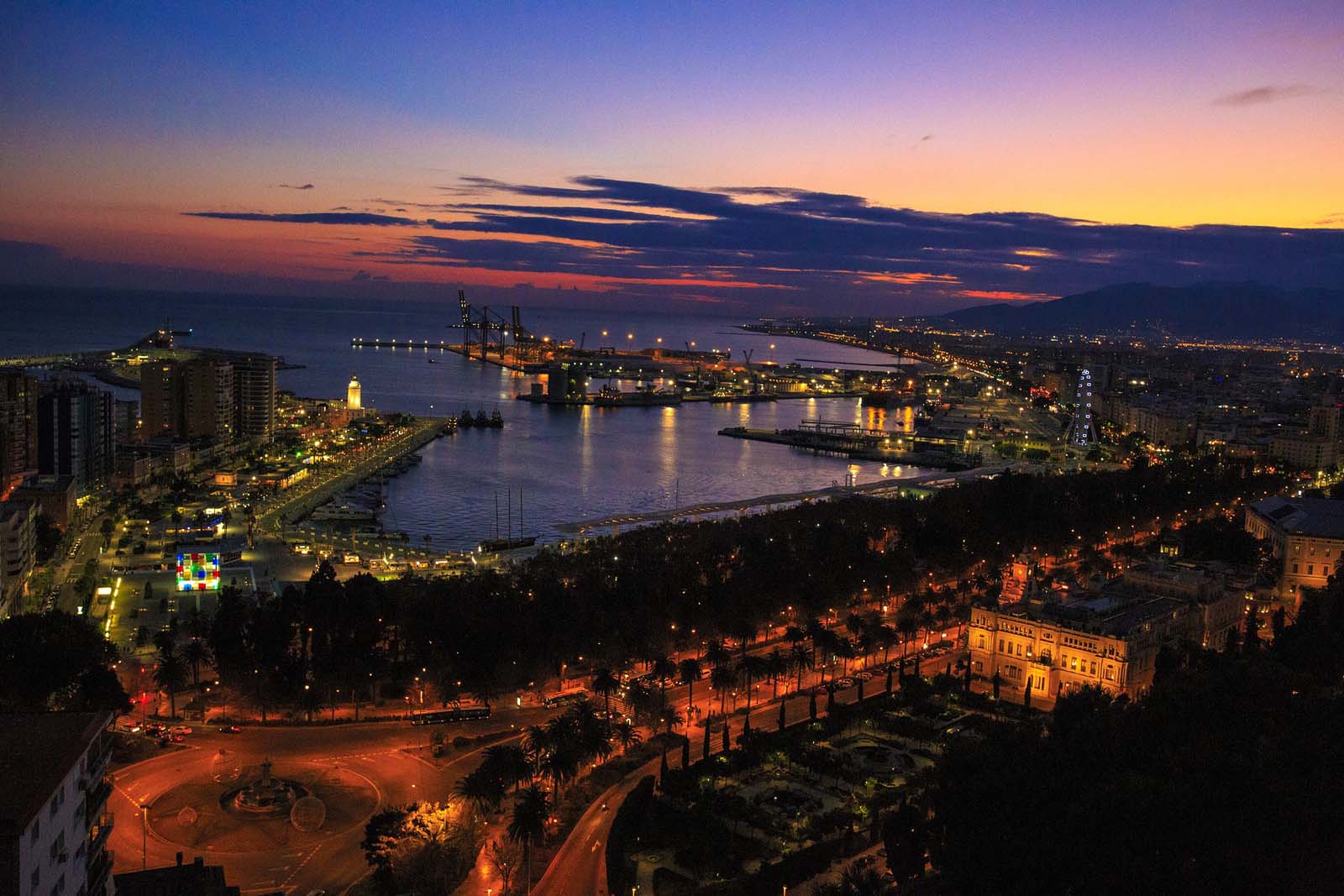 Nestled away on the Costa del Sol, Malaga is a well known destination for European tourists. Home to big high-rise holiday resorts and hotels the city does have some nice clean beaches.
Many tourists often neglect Malaga's wonderful architecture and rich heritage in favour of beach parties and water sports.
Malaga Day Tours
Whatever your reason for going to Malaga be assured that you will be welcomed with a smile and a great sense of hospitality.
Like Valencia, Malaga has an international airport that flies regularly to many European destination with a range of budget airlines.
10. Córdoba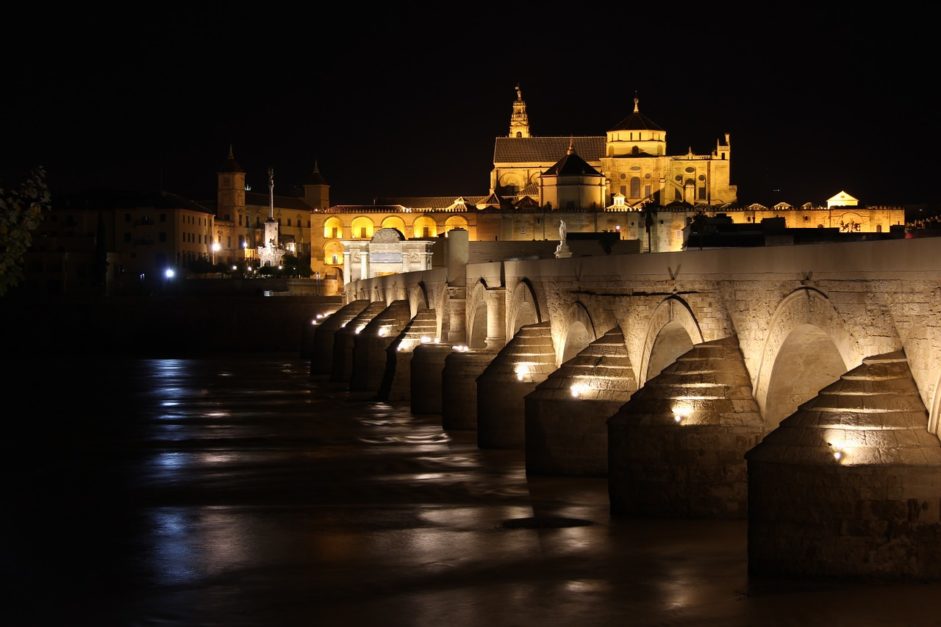 Tucked away in southern Spain in the region of Andalusia, the same region as Seville, Córdoba was a key city during the Roman times and an important Islamic hub during the Middle Ages.
Córdoba is most famed for the impressive and ornate La Mezquita mosque that was built way back in 784 AD!